Oregon Coast Salons & Hair Stylists
Your hairstyle is the perfect accent to your dress or tux. If you're the type of bride that simply pulls your hair up in a top bun each day, then you may need some styling help. Same goes for the groom that just wakes up, tousles your hair with your fingers, and goes. If this sounds like you, then you need a professional! Oregon Coast salons and hair stylists work magic with your hair, so you'll look like a star on your wedding day.
Read More
With so many choose from, finding the perfect salon on the Oregon Coast is easy. Whether you're looking for an elegant up-do or gorgeous curls to frame your face, we do it. Our salons and hair stylists offer styling, cuts, colors, and more. Men, we know you want your facial hair to look especially perfect for your wedding. If you want that hairline or beard to be straight as an arrow, or your mustache to have just the right curl, no worries! The coast's expert barber shops offer hair and shaving services for you and your groomsmen.
The best part about our salons and hair stylists is that they're mobile. They come to you! If you're too busy to go to the salon or barber shop on your wedding day, it's no problem! They offer on-site and day-of service for one or multiple clients. So if you want on-site hair service you can trust, hire mobile salons and hair stylists. That way you and your wedding party can relax and get ready with ease.
Many Oregon Coast salons also offer other esthetic services too. From nails and makeup to waxing and eyelashes, you'll find it. We also offer eco-friendly, organic and green products. Whatever your taste in wedding hairstyles, you'll find the perfect stylist at the beach!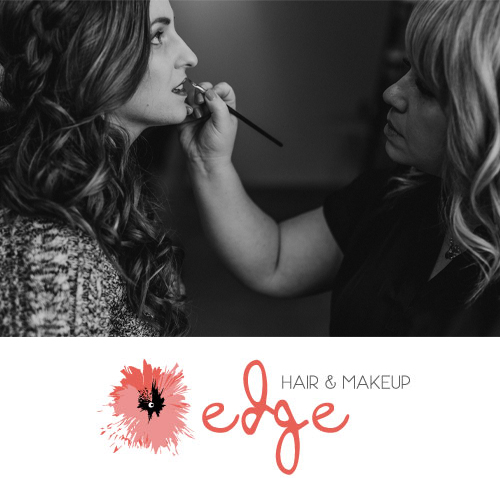 Edge Hair & Makeup
All of Oregon
(541) 410-4384
Winner of Oregon Bride's Best of 2017/2019 and finalist for the past 5 years running, Edge is a believer in the idea that all women deserve to feel breathtakingly beautiful on their wedding day. Edge has quickly become one of Central Oregon's most trusted names in wedding hair and makeup.
Esthetician: FT-1003416
Hair Design: HA-1003416
Freelance License: CI-10188479
www.edgehairmakeup.com
Abelia Salon
1688 Oregon Coast Hwy
Newport, OR 97365
(541) 265-6868
Cannon Beach Salon
171 North Larch Street #11 & 12
Cannon Beach, OR 97110
(503) 440-8272
Cassandra McClure
Serving all of Oregon
(206) 883-4152
Coastal Rivers Salon and Spa LLC
16210 E Hoffeldt Ln.
Brookings, OR 97415
(541) 469-4806
Elements Salon
935 SE Jetty Ave.
Lincoln City, OR 97367
(541) 994-2055
Gentlemen's Hair Co.
7755 N Highway 101 C-1
Gleneden Beach, OR 97388
(541) 250-1625
Hair 101
115 S 20th St #2
Reedsport, OR 97467
(541) 271-3787
Hair & All That Jazz
1670 N Coast Hwy
Newport, OR 97365
(541) 264-8531
Hair Co. Etc. Salon & Day Spa
275 Golden Ave.
Coos Bay, OR 97420
(541) 269-5223
Head Quarters For Hair
2403 NW U.S. 101
Lincoln City, OR 97367
(541) 994-5777
Jillians
1315 SW Hwy 101
Lincoln City, OR 97367
(541) 996-4247
Kreations Hair Studio
179 Laurel St. A
Florence, OR 97439
(541) 997-8440
Salon Ethos
145 N Coast Hwy Suite F
Newport, OR 97365
(541) 574-4445
Salon on Broadway
810 Broadway St #203
Seaside, OR 97138
(503) 717-2191
Sea Sai Salon
751 Avenue A
Seaside, OR 97138
(503) 738-9400
Shear Sensations
1640 N Coast Hwy
Newport, OR 97365
(541) 265-4247
Sun's Hair Design
Pony Village Mall
1611 Virginia Ave.
North Bend, OR 97459
(541) 404-9242
The Union Knot
171 N Larch Ste #25
Cannon Beach, OR 97110
(503) 440-8272
Waves & More
344 SW 7th St. Ste. A
Newport, OR 97365
(541) 265-7337