Cocktail Catering & Mobile Bars on the Oregon Coast
So you've decided on the food and the cake, but what about the drinks? From pre-ceremony cocktails to champagne toasts to the reception, drinks are a must! You'll undoubtedly want drinks for your bachelor and bachelorette parties too. Not to mention your bridal shower. You could buy your own cases of wine or kegs of beer, but that's just added stress! Let a professional handle the cocktail catering for you.
Read More
Shaking Things Up: Coastal Libations & Cocktail Catering for Your Event
The Oregon Coast, with its breathtaking vistas and serene ambiance, sets the stage for unforgettable events. Elevate your celebration with a curated selection of cocktails. The entire stretch of the Oregon Coast is adorned with fantastic cocktail catering companies and mobile bar services ready to craft libations that match the coastal charm of your wedding or event.
Whether you're exchanging vows with the sound of crashing waves as your backdrop or hosting a lively reception in a quaint coastal town, these cocktail catering companies bring a unique flair to your celebration.
Coastal Mixology Elegance
Coastal mixology takes center stage. Imagine skilled mixologists crafting elegant cocktails inspired by the maritime surroundings. Catering companies here specialize in creating signature drinks that capture the essence of the coast, from refreshing gin fizzes to innovative twists on classic mojitos.
Seaside Sips and Spirits
Sip and savor a range of beverages crafted to perfection. Mobile bar services offer a variety of local beers and wines, providing a taste of the region's rich brewing and winemaking culture. Treat your guests to artisanal cocktails that mirror the laid-back coastal atmosphere, whether in Astoria, Cannon Beach, or any charming seaside locale.
Nautical Nectars
In locations where the sea breeze is almost palpable, catering companies take inspiration from the nautical surroundings. Picture a mobile bar with a selection of creatively crafted drinks, incorporating local spirits and fresh, coastal ingredients. From marine-themed cocktails to a refined wine list, catering services bring a touch of sophistication to your event in Newport, Lincoln City, or any coastal destination.
Libation Variety
Experience a diverse array of libations. Catering companies here often provide a variety of options to suit every palate. From craft beers to artisanal cocktails, the focus is on delivering a well-rounded drink menu that complements the vibrant and welcoming atmosphere of towns like Yachats, Depoe Bay, or Pacific City.
Coastal Fusion
Where coastal beauty meets artistic expression, catering companies often fuse local flavors into their drink offerings. Picture a mobile bar featuring cocktails that blend the zest of local citrus with the smoothness of Oregon-distilled spirits. This unique fusion brings a taste of the region's agricultural richness to your event in Florence, Manzanita, or Gold Beach.
Beachside Bliss
Enjoy beachside bliss with catering services that celebrate the flavors of the coast. Mobile bars often feature an assortment of local and regional wines, providing a sophisticated touch to your celebration. Picture toasting to love with a glass of Oregon Pinot Noir as the sun sets over the Pacific in Brookings, Astoria, or any coastal gem.
In conclusion, from coastal mixology to beachside bliss, the Oregon Coast boasts an array of cocktail catering companies and mobile bar services, each contributing a unique flavor to your event. Whether you're drawn to coastal elegance, seaside sips, or nautical nectars, these services are ready to shake, stir, and pour their way into the hearts of you and your guests, ensuring a truly memorable celebration on the picturesque Oregon Coast.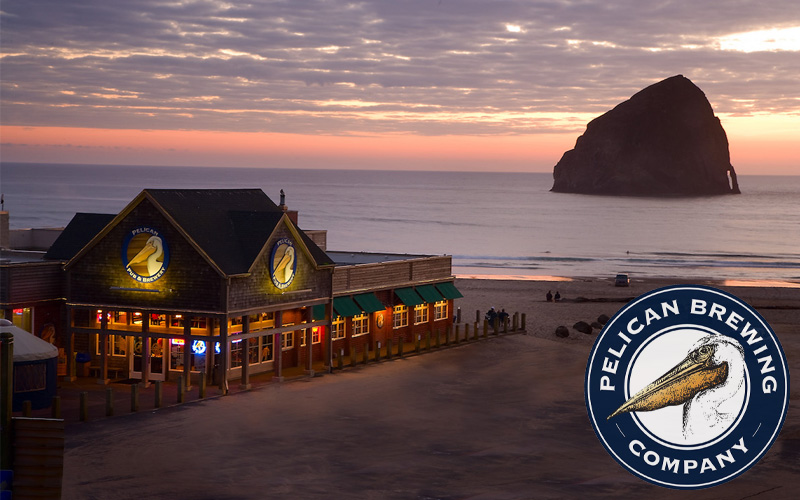 Pelican Brewing Company
33180 Cape Kiwanda Drive
Pacific City, OR 97135
(503) 965-7007
World Class Beer, Food, and People!
At the Pelican Pub & Brewery, it's about much more than just beer and food. It's about how those two can work together to create something unique.
www.pelicanbrewing.com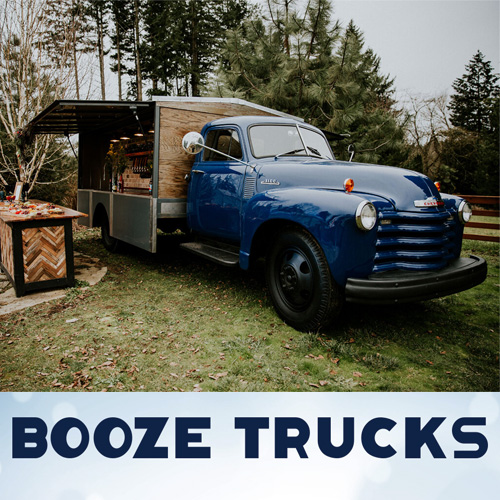 Booze Trucks
220 NW 8th Avenue
Portland, OR 97209
(503) 926-4233
Full event beverage services from our 1953 Chevy booze truck, Betsy. Onboard refrigeration, six keg taps, wet bar, brick backsplash, reclaimed wood tables – all delivered in our vintage bar truck.
www.boozetrucks.com
Bottom's Up Mixologist
Brookings, OR
(541) 251-0161
The Wine Shack
124 N Hemlock St
Cannon Beach, OR 97110
(503) 436-1100