Photo Booths for Your Oregon Coast Wedding
If you're looking for fun ways to entertain your guests at your wedding reception, then consider a photo booth. Photo booths are a unique way to get candid shots of your wedding party. While your professional photographer captures fine portraits and classy group shots, your guests can do something exciting and quirky with a photo booth.
Read More
Capturing Coastal Joy: The Magic of Photo Booths for Your Oregon Coast Wedding
Nestled against the stunning backdrop of the Oregon Coast, your wedding day is destined to be a tapestry of memories. Elevate the joy quotient by incorporating a photo booth into your celebration, allowing family, friends, and guests to unleash their creativity and capture whimsical moments against the breathtaking coastal landscapes.
Unleashing Creativity in Seaside Snapshots
From the quaint charm of Astoria to the pristine beauty of Cannon Beach, a photo booth adds a touch of fun to your wedding festivities. Imagine capturing candid moments as your loved ones don quirky props, ranging from seashell-adorned sunglasses to nautical-themed hats, creating a visual narrative that mirrors the playful spirit of these coastal towns.
Playful Props, Endless Possibilities
In Newport or Lincoln City, let the photo booth become a playground of creativity. Encourage guests to don vintage sailor hats, hold oversized starfish, or even pose with lifebuoys. The result? A treasure trove of laughter-filled snapshots that not only serve as instant keepsakes but also immortalize the joyous atmosphere of your coastal celebration.
Scenic Backdrops: Crafting Memories Against Coastal Vistas
Whether your wedding is in the historic charm of Florence or the tranquil beauty of Pacific City, utilize scenic backdrops to transport your guests to the heart of the Oregon Coast. From seascapes to iconic lighthouses, these photo booths create an immersive experience, capturing the essence of the region in each frame.
Echoes of Laughter in Depoe Bay and Beyond
The rhythmic laughter emanating from the photo booth in Depoe Bay echoes the joy that fills your celebration. Silly faces, group shots, and romantic embraces – the booth becomes a microcosm of love and happiness. Cherished moments are frozen in time, offering you a delightful trove of memories to revisit long after the waves have crashed against the shore.
Memories to Treasure from Brookings to Astoria
From the southern beauty of Brookings to the northern allure of Astoria, a photo booth transforms into a time capsule of your celebration. Encourage guests to leave heartfelt messages on the photos, turning each strip into a personalized keepsake for you to cherish. The memories captured here will forever weave into the fabric of your Oregon Coast love story.
A photo booth on the Oregon Coast is not just a novelty; it's a memory-making machine. It's a delightful way to infuse spontaneity, laughter, and a touch of coastal charm into your wedding celebration. So, whether your backdrop is the sandy shores of Cannon Beach or the rocky cliffs of Yachats, let the photo booth be the catalyst for capturing the magical moments that define your special day.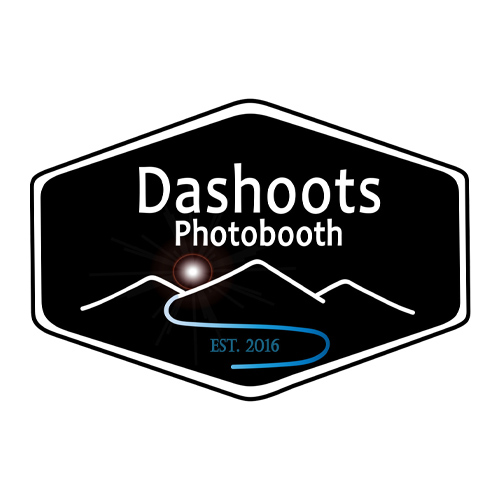 Dashoots Photobooth
Oregon Coast
(541) 999-9485
Dashoots Photobooth specializes in being top notch for photo booths in Oregon's Central Region. We specialize only in photo-boothing; allowing 110% attention to detail & our five-star quality assurance is due to our dedication and talent behind the scenes. By the experts who know the industry first hand, we are focused on capturing your special moment by sending you home with everlasting memories.
www.dashootsphotobooth.com
Alderbrook Imaging
Cannon Beach, OR
(503) 338-9182
Oregon Coast Photo Booths
Coos Bay, OR
(541) 218-7767
Smile Photo Booth
420 NW 14th St.
Corvallis, OR 97330
(541) 760-0266
The Oregon Photo Booth Rental Company
1700 SW 87th Ave.
Portland, OR 97225
(503) 389-5848