Oregon Coast Photo Booths for Weddings
If you're looking for fun ways to entertain your guests at your wedding reception, then consider a photo booth. Photo booths are a unique way to get candid shots of your wedding party. While your professional photographer captures fine portraits and classy group shots, your guests can do something exciting and quirky with a photo booth.
Read More
Remember crowding a ton of friends into an old-fashioned photo booth? Making faces, acting goofy, and anticipating the photo strip? Now it's even better! Modern photo booths are digital, and often touch-screen operated. Oregon Coast photo booth companies offer props, backdrops, and costumes, plus digital backgrounds and filters too. You can even get pictures in B&W or sepia tones for a vintage look.
Photo booths offer multiple options for prints. You can get prints on-site, email them, and put them on flash drives. Most companies also post your pictures on a secure website so family and friends can view them later. Even if you or your guests want to view photos after the wedding, they can access and print pictures online anytime.
Want to add a little something extra to your photos? Personalize photo strips with custom text. Want to show off pictures immediately? Get an album to display near the booth. Guests can print pics, stick them in the album, and write a personal note in minutes! Worried guests won't know how to work the booth? Booth attendants included in the rental package happily offer assistance, and suggestions.
You and your guests will have a blast getting with an Oregon Coast photo booth! Whether they're funny or serious, your photo strips and prints are the perfect compliments to professional wedding photos. You won't regret renting a photo booth, and you'll cherish the memories your it helps to create for years to come.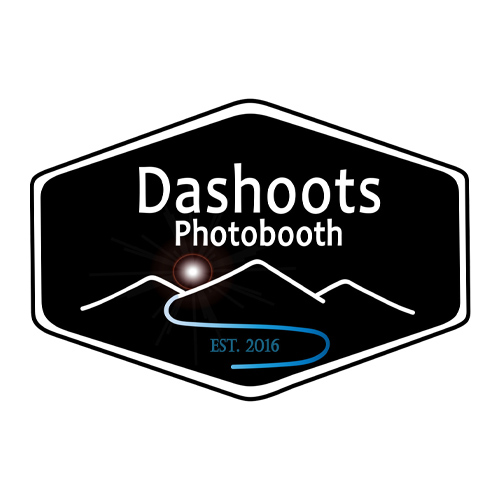 Dashoots Photobooth
Oregon Coast
(541) 999-9485
Dashoots Photobooth specializes in being top notch for photo booths in Oregon's Central Region. We specialize only in photo-boothing; allowing 110% attention to detail & our five-star quality assurance is due to our dedication and talent behind the scenes. By the experts who know the industry first hand, we are focused on capturing your special moment by sending you home with everlasting memories.
www.dashootsphotobooth.com
Alderbrook Imaging
Cannon Beach, OR
(503) 338-9182
Oregon Coast Photo Booths
Coos Bay, OR
(541) 218-7767
Smile Photo Booth
420 NW 14th St.
Corvallis, OR 97330
(541) 760-0266
The Oregon Photo Booth Rental Company
1700 SW 87th Ave.
Portland, OR 97225
(503) 389-5848