Oregon Coast Wedding Catering & Food Services
Without a doubt, chefs in the Northwest are serious about food. It's a way of life here, and the Oregon Coast is no exception. When it comes to local, seasonal, or specialty foods, we're experts. You'll be blown away by our array of unique catering options. If you live here, you surely know where to get the best bites to eat. Even as a frequent visitor you likely have your favorite food spots. What you might not know is that lots of our restaurants and food carts also cater!
Read More
Coastal Culinary Delights: Exploring Wedding Catering on the Oregon Coast
Your wedding day deserves a feast as memorable as the stunning Oregon Coast backdrop. With its diverse landscapes and culinary treasures, the coast offers a delectable array of catering options to elevate your celebration. From the northern allure of Astoria to the southern charm of Gold Beach, the Oregon Coast hosts a plethora of talented caterers, catering companies, and even food trucks, ready to craft a culinary experience that mirrors the charm of your special day.
Culinary Mastery in Every Bite
In the coastal communities along the Oregon Coast, from Astoria to Coos Bay, you'll discover catering companies that excel in culinary mastery. Whether you're dreaming of a seafood extravaganza featuring the freshest catches from the Pacific, a barbecue feast with savory grilled delights, or the rich flavors of the Pacific Northwest cuisine, these caterers are adept at turning your vision into a gastronomic masterpiece.
Seafood Galore: Ocean to Table Elegance
Picture a coastal wedding featuring an ocean-to-table experience with the finest seafood. Catering companies along the coast, in towns like Newport and Lincoln City, embrace the bounty of the Pacific, serving up mouthwatering dishes that showcase the region's rich maritime offerings. From succulent crab cakes to perfectly grilled salmon, your coastal celebration can boast a seafood spread that delights every palate.
BBQ Bliss: Smoky Delights by the Shore
For couples with a penchant for smoky flavors and laid-back charm, the Oregon Coast's caterers offer exceptional barbecue experiences. Imagine a wedding feast with slow-cooked brisket, tender ribs, and flavorful pulled pork. Whether it's a beachside barbecue or a rustic coastal celebration, caterers along the coast infuse BBQ bliss into every dish.
Northwest Cuisine: A Symphony of Local Flavors
The beauty of Northwest cuisine is its celebration of local flavors and seasonal ingredients. Wedding caterers along the Oregon Coast, in towns like Cannon Beach and Tillamook, embrace this culinary philosophy, creating menus that highlight the region's bountiful produce, artisanal cheeses, and sustainably sourced meats. From wild mushroom risottos to hazelnut-crusted Pacific Northwest salmon, your wedding feast becomes a symphony of regional tastes.
Italian Elegance: Mediterranean Magic by the Sea
Indulge in the romance of Italian cuisine with caterers who bring Mediterranean magic to the Oregon Coast. From handmade pasta dishes to tantalizing tiramisu, these culinary artisans infuse your wedding menu with the flavors of Italy. Picture a seaside celebration featuring dishes inspired by the sun-soaked coastlines of the Amalfi Coast or the vineyards of Tuscany.
Food Truck Frenzy: Culinary Creativity on Wheels
For a touch of culinary creativity and a dash of informality, consider the food trucks that grace the Oregon Coast. These mobile kitchens bring diverse flavors to your wedding, from gourmet tacos to artisanal ice cream. Food trucks add a playful element to your celebration, allowing guests to savor a variety of treats while enjoying the coastal breeze.
In conclusion, the Oregon Coast's wedding catering scene is a treasure trove of culinary delights, each caterer contributing a unique flavor to your celebration. Whether you envision a seafood extravaganza, a barbecue feast, the elegance of Northwest cuisine, the romance of Italian dishes, or the creativity of food trucks, the coastal communities have caterers ready to turn your wedding feast into a culinary masterpiece.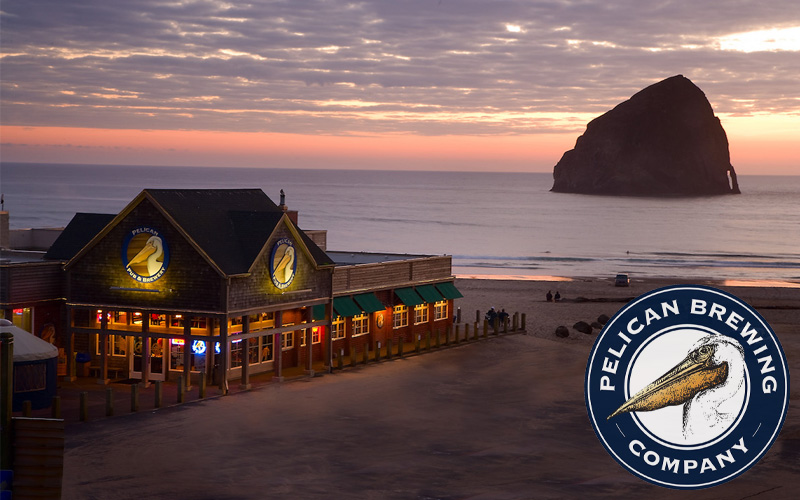 Pelican Brewing Company
33180 Cape Kiwanda Drive
Pacific City, OR 97135
(503) 965-7007
World Class Beer, Food, and People!
At the Pelican Pub & Brewery, it's about much more than just beer and food. It's about how those two can work together to create something unique.
www.pelicanbrewing.com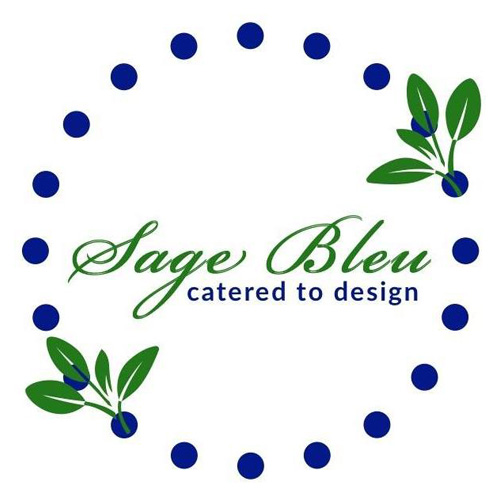 Sage Bleu Catering
Northern Oregon Coast
(503) 717-3953
Sage Bleu Catering is a caterer and personal chef company located from Astoria, Seaside, Cannon Beach, Manzanita and beyond. The creative professionals behind this business take pride in creating delicious meals that guests can experience together. Specializing in providing cuisine for any type of special occasion or event, this skilled team can also arrange decor and flowers to complement the food for any special occasion.
They strive to provide a delectable dining experience from the hors d'oeuvres to the dessert. This can include mouth-watering charcuterie boards, warming soup appetizers, and sumptuous steak entrees.
www.sagebleucatering.com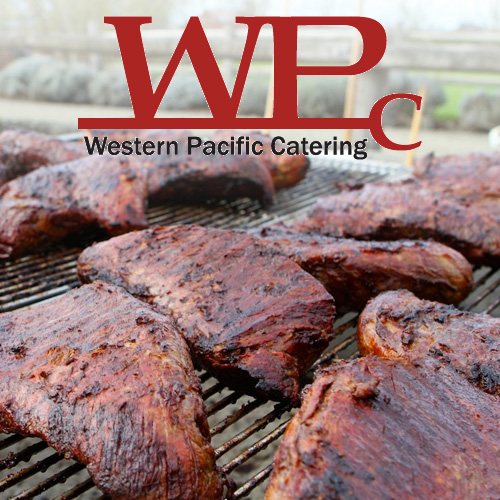 Western Pacific Catering Co. LLC
PO Box 1936
Wilsonville, OR 97070
(503) 682-9450
Providing mouth watering catering services in the Pacific Northwest since 1994, Western Pacific Catering Company grills up everything from burgers and hot dogs to fresh Northwest salmon fillets and choice angus tri-tip roast. Whatever your event — indoor or outdoor, large or small, simple or flamboyant — Western Pacific Catering can set the mood for any occasion. Serving Portland, Oregon and the Pacific Northwest region, our specialties include weddings, private parties, anniversaries and company gatherings of all kinds.
www.westernpacificcatering.com
A Posto Personal Chef Services
PO Box 1471
Newport, OR 97365
(971) 506-6695
Black Market Gourmet
495 Central Ave
Coos Bay, OR 97420
(541) 269-0194
Black Trumpet Bistro
625 Chetco Ave.
Brookings, OR 97415
(541) 887-0860
Bon Appetit Bistro & Catering
63330 Boat Basin Rd.
Coos Bay, OR 97420
(541) 290-2271
Catering Seaside
726 A St.
Gearhart, OR 97138
(503) 739-8816
Clearwater Restaurant
325 SW Bay Blvd.
Newport, OR 97365
(541) 272-5550
Fishtails Cafe
3101 SE Ferry Slip Rd# 18
Newport, OR 97365
(541) 867-6002
Florence Events Center
715 Quince St
Florence, OR 97439
(541) 997-1994
Garibaldi Portside Bistro
307 Mooring Basin Dr.
Garibaldi, OR 97118
(503) 842-9148
Georgie's Beachside Grill
744 SW Elizabeth St.
Newport, OR 97365
(541) 265-9800
Hearth & Table Events
316 SE Hwy 101
Lincoln City, OR 97367
(412) 773-1247
La Maison
315 SW 9th St
Newport , OR 97365
(541) 265-8812
Lord Bennett's
1695 Beach Loop Dr. SW
Bandon, OR 97411
(541) 347-3663
Neah-Kah-Nie Bistro
519 Laneda Ave.
Manzanita, OR 97130
(503) 368-2722
Niblack Events
120 Avenue T
Seaside, OR 97138
(971) 808-2647
Nosh Eatery
1269 Bay St.
Florence, OR 97439
(541) 997-5899
Ocean Bleu seafoods at Gino's
808 SW Bay Blvd.
Newport, OR 97365
(541) 265-2424
Oceans Apart
5555 NE East Devils Lake Rd.
Otis, OR 97368
(541) 921-0847
Oregon Fine Foods
PO Box 9
Seaside, OR 97138
(503) 440-9559
Pat E Mac's BBQ & Catering
Newport, OR
(541) 272-2940
Restaurant O
260 S Broadway
Coos Bay, OR 97420
(541) 808-9300
Side Door Cafe and Eden Hall
6675 Gleneden Beach Loop
Gleneden Beach, OR 97388
(541) 764-3825
The Bearded Chef
Gold Beach/Brookings, OR
(541) 275-2175
The Culinary Concierge
Seaside, OR
(503) 917-0808
The Wayfarer Restaurant and Lounge
1190 Pacific Drive
Cannon Beach, OR 97110
(800) 797-4666
The Wild Flower Grill
4250 NE Hwy 101
Lincoln City, OR 97367
(541) 994-9663
White Cap Catering
580 Beach Dr.
Seaside, OR 97138
(503) 737-4193
Wildflour Cafe & Catering
1989 Sherman Ave.
North Bend, OR 97459
(541) 808-3633