Wedding DJs & Music on the Oregon Coast
If you're searching for a wedding DJ on the Oregon Coast, then you've come to the right place. Disc jockeys and entertainment companies on the coast will surely meet all of your needs. Music is one of the most important parts of the wedding ceremony, and a skilled DJ will play the perfect song for every moment of your special day.
Read More
Harmonious Celebrations: Elevating Your Oregon Coast Wedding with a DJ
The Oregon Coast, with its scenic beauty and tranquil ambiance, sets the stage for dreamy weddings. As you plan your coastal celebration, consider the vital role a professional DJ can play in transforming your special day into a harmonious experience. From Astoria to Gold Beach, these DJs bring not only music but also ambiance, energy, and seamless coordination to ensure every moment is perfectly orchestrated.
The Role of a Wedding DJ on the Oregon Coast
1. Musical Mastery: A wedding MC curates the soundtrack to your love story. From the ceremony to the reception, they blend music seamlessly to create the perfect atmosphere. Picture the romantic melodies of a live acoustic guitarist in Cannon Beach during your vows and the lively tunes of a jazz quartet in Newport for your cocktail hour.
2. First Dances to Remember: Your first dance as a couple is a moment etched in time. Skilled DJs will ensure the music is perfectly timed and evokes the emotion you desire. Whether it's a classic ballad or a contemporary favorite, the Oregon Coast's charming towns provide the perfect backdrop for this enchanting moment.
3. Father-Daughter and Mother-Son Dances: As the sun sets over the Pacific, the disc jockey takes center stage for the heartwarming father-daughter and mother-son dances. These cherished moments are enhanced by the carefully selected tunes, creating memories that resonate with the coastal surroundings.
4. Toast to Love: When it's time for toasts, your DJ ensures that every word is heard with professional audio equipment. Whether it's the crashing waves of Depoe Bay or the gentle winds of Seaside, the clarity of sound enhances the heartfelt toasts given by family and friends.
5. Reception Dancing Extravaganza: As night falls, they will transform your reception into a dancing extravaganza. The dance floor comes alive with a mix of classic hits and current chart-toppers, ensuring guests from Tillamook to Brookings dance the night away. Professional lighting adds a magical touch, creating an atmosphere that complements the coastal charm.
Selecting the Perfect DJ for Your Oregon Coast Wedding
1. Versatility: Look for someone who can adapt to the diverse musical preferences of your guests, blending genres seamlessly to create an inclusive experience.
2. Experience with Coastal Venues: Coastal venues, from the elegant halls of Astoria to the intimate beachside spots in Pacific City, have unique acoustics. A professional experienced with these venues can optimize sound quality.
3. Professional Audio and Lighting: Ensure they use high-quality audio equipment to deliver clear, crisp sound. Professional lighting adds flair to your celebration, enhancing the visual appeal of your venue.
In conclusion, a wedding DJ on the Oregon Coast is not just a music provider but a conductor of emotions, orchestrating a symphony of love against the backdrop of the Pacific. From the ceremony to the last dance, their role is pivotal in ensuring your wedding is a harmonious celebration in the heart of the Oregon Coast's enchanting towns.
Embracing Coastal Beauty:
Beyond the melodies and dance beats, the Oregon Coast presents a natural canvas of breathtaking beauty for weddings. The rugged cliffs, expansive beaches, and dramatic sunsets create a backdrop that not only complements but enhances every element of your celebration. Whether you're exchanging vows with the sound of crashing waves or sharing your first dance under the warm glow of the setting sun, the Oregon Coast transforms your wedding into a visual masterpiece that mirrors the timeless beauty of love against nature's stunning backdrop.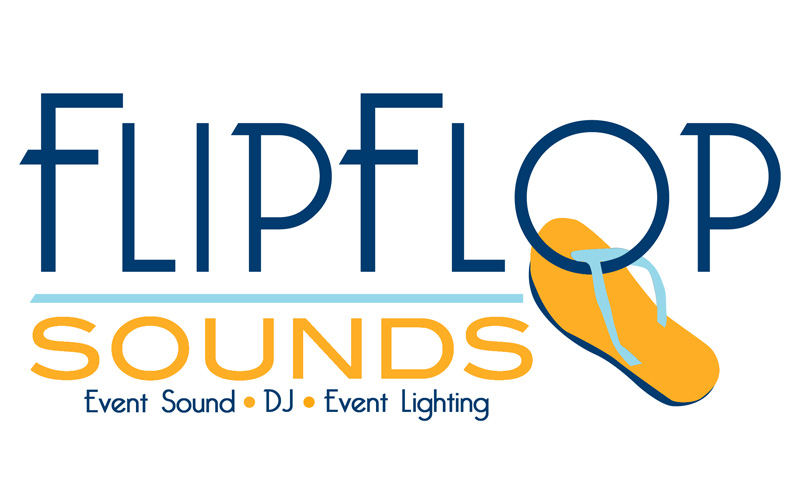 Flip Flop Sounds
Serving All of Oregon
(541) 633-9775
We strive to make every wedding stress free, and the way you imagined it would be. We take a relaxed, detailed approach to your wedding. Executing your timeline, keeping your wedding from having any of those "awkward lulls" and making sure you and your guests have a great night. We use modern approaches to ensure you are kept as the focus of the evening, not us. Our custom lighting options, bubble machines, included dance floor lighting, and other options enhance your already amazing wedding.
www.flipflopsounds.com
Star Productions DJs
PO Box 3111
Vancouver, WA 98660
(888) 349-4235
Dave is the owner and founder of Star Productions DJs, and has been in business as a DJ/MC/VJ/KJ a Pro Sound guy, Pro lighting guy and Pro video guy for over 30 years. His goal is customer satisfaction and earns his hundreds of 5 STAR reviews by doing what he promises his clients!
www.starproductionsdjs.com
Arago Sound Productions
91614 Plummer Dr.
Coos Bay, OR 97420
(541) 260-0845
DJ Cutt Entertainment
Seaside, OR
(503) 752-6324
DW Duo Harpist / DJ
Dawn Grishow
(503) 642-9509
Fun Squad DJs
Oregon Coast
(833) 386-7782
Music Express DJs
Salem, OR
(503) 362-7216
Only The Best Sound Mobile DJ & Lighting/Photobooth
Serving all of Oregon
(971) 209-2817
Rising Phoenix Productions LLC
Eugene, OR
(541) 953-6222