Oregon Coast Lodging, Accommodations, Hotels & Resorts for Wedding Guests
If you have guests traveling to attend your wedding, they're in for a treat! Your friends and family will love it on the Oregon Coast. We have beautiful beaches, stunning landscapes, and a gorgeous ocean. Our rivers, lakes, waterfalls, and forests are sure to please everyone! No matter where your ceremony is, your wedding guests will be lodging only a step away from the beach!
Read More
The coast's natural beauty and friendly people invite you to visit and persuade you to stay. When you get married on the Oregon Coast you can have your event right on the beach. No matter where your venue is located, there's lodging nearby. Whether you want to stay in an upscale downtown suite, a quaint coastal B&B, or a quiet cottage on the shores, there's lodging close to your venue.
When wedding guests arrive from near and far, pre-booked accommodations are a must! Our lodges offer group rates, guest shuttle service, and complimentary breakfast. We also have great booking deals that guarantee availability for your entire wedding party. There's pet-friendly lodging too, so don't hesitate to bring your furry friend along! Oregon Coast hotels offer concierge, gyms, spa service, pools, hot tubs, and more. When you stay at the beach, you'll be pleased to find that we have no shortage of luxury amenities.
At the Oregon Coast, you'll find the perfect place for you and your guests to rest your heads before and after the wedding. So take a look around. Our site is the best way to get in touch with lodging and accommodations for you and your wedding party. No matter where you want to stay at the beach, we're certain that you'll find the perfect place for your taste!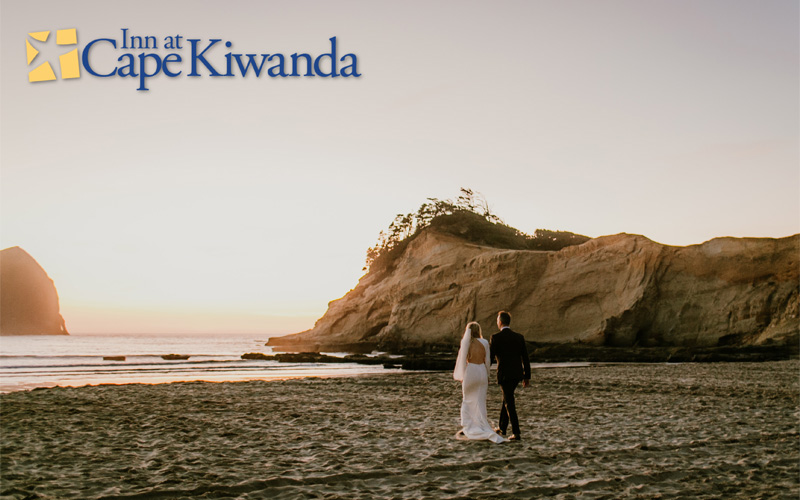 Inn at Cape Kiwanda
33105 Cape Kiwanda Drive
Pacific City, OR 97135
(888) 965-7001
The perfect Oregon Coast wedding should include a breathtaking location with a sparsely populated beach and of course award-winning craft beer and food. Have a truly unique wedding, elopement, or engagement party with the Inn at Cape Kiwanda and Pelican Pub & Brewery in uncomplicated Pacific City, Oregon. Your guests will revel in the rugged coastal line while enjoying the high-level service of our lodging accommodations and event planners. You've picked the perfect setting, leave the rest to us. Just 1.5 hours from Portland, off the beaten path of Highway 101.
www.innatcapekiwanda.com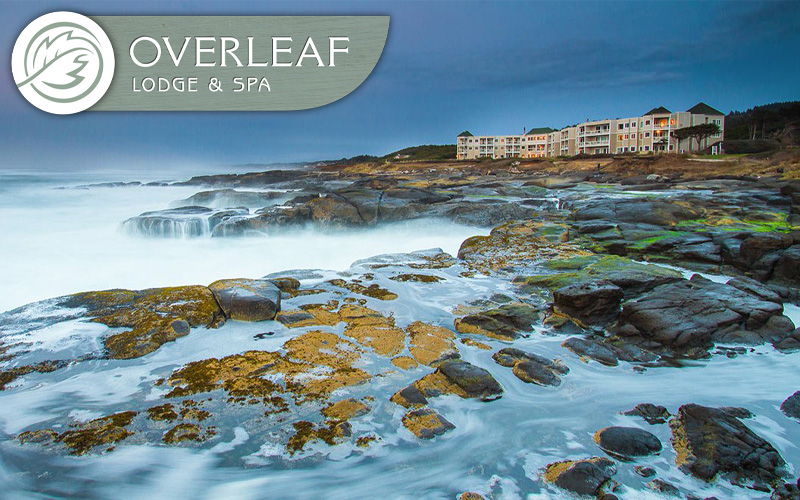 Overleaf Lodge & Spa
280 Overleaf Lodge Ln.
Yachats, OR 97498
(800) 338-0507
Nestled along the rocky Oregon coastline, the Overleaf Lodge & Spa provides premier lodging in beautiful Yachats, Oregon.
www.overleaflodge.com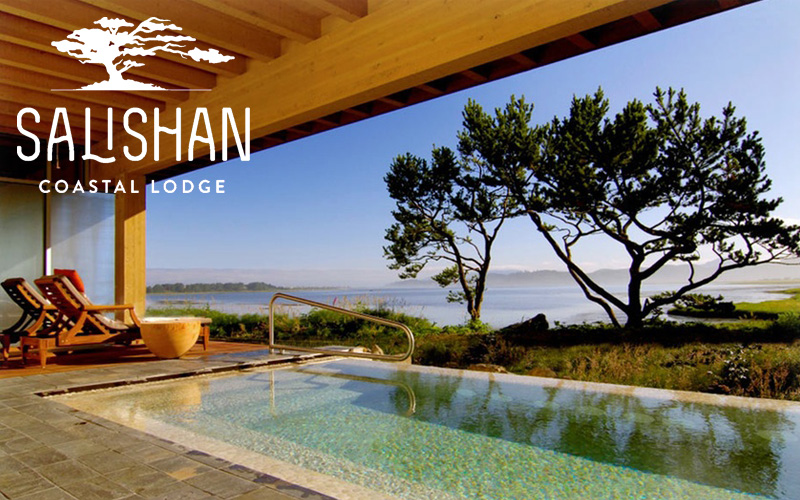 Salishan Coastal Lodge
7760 Highway 101 North
Gleneden Beach, OR 97388
(541) 764-3646
One of the most romantic locations in Oregon, Salishan is the perfect location for a destination wedding with a dedicated team to assist you in making your most special day the memory of a lifetime. With over 16,000 square feet of space in a variety of setups including ballroom and banquet spaces as well as indoor and outdoor ceremony and reception venues, weddings at Salishan are a reflection of the rustic elegance that encompasses the resort grounds and the stunning Oregon Coast.
www.salishan.com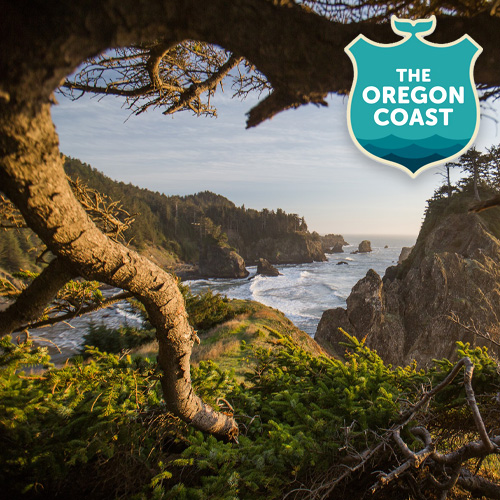 Oregon Coast Visitors Association
PO Box 940
Tillamook, OR 97141
(541) 574-2679
The Oregon Coast. Officially yours. Explore all 363 extraordinary miles.
www.visittheoregoncoast.com
Arch Cape Inn & Retreat
31970 East Ocean Lane
Arch Cape, OR 97102
(800) 436-2848
For those seeking an outstanding location for a memorable wedding for up to 35 guests, the Arch Cape Inn is an ideal choice. We specialize in offering warmth and hospitality not readily found today that allows family and friends to gather in a relaxed atmosphere for your wedding. Together we will help you experience a reception that will delight both you and your guests.
www.archcapeinn.com
Bandon Dunes Golf Resort
57744 Round Lake Drive
Bandon, OR 97411
(888) 345-6008
It doesn't take long to get comfortable at Bandon Dunes. Our overnight accommodations provide a refuge of relative seclusion in a variety of options that are sure to revive you for the next day. The resort offers many lodging options to suit your needs, varying from single accommodations in The Lodge and Inn to our spacious four-bedroom Grove Cottages.
www.bandondunesgolf.com
The Fireside Motel
1881 Hwy 101 North
Yachats, OR 97498
(541) 547-3636
Toll-Free (800) 336-3573
At The Fireside, you'll enjoy watching whales from your room, sipping organic coffee and tea by your fireplace, and tossing the frisbee for your dog on the beach. Discover galleries, shops, restaurants, historic lighthouses, and favorite sunset spots. Explore miles of tidepools, trails, and quaint local attractions. Escape with friends, family, pets, and loved ones to a place where there truly is something for everyone. You'll experience clean and cozy accommodations, friendly staff, walking paths along the coast, and, of course, incredible ocean views.
www.firesidemotel.com
Adobe Resort
1555 US 101
Yachats, OR 97498
(541) 547-3141
Alsi Resort
902 NW Bayshore Dr.
Waldport, OR 97394
(541) 563-7700
Best Western Ocean View Resort
414 North Prom
Seaside, OR 97138
(503) 738-3334
B'nai B'rith Camp
Lincoln City, OR
(503) 319-9126
Cannery Pier Hotel & Spa
No. 10 Basin Street
Astoria, OR 97103
(503) 325-4996
Chinook Winds Casino Resort
1777 NW 44th St.
Lincoln City, OR 97367
(888) 816-0873
Crook Point
94727 S Bank Pistol River Rd.
Brookings, OR 97415
(541) 425-1300
Driftwood Shores
88416 1st Ave.
Florence, OR 97439
(541) 997-8263
Headlands Coastal Lodge & Spa
33000 Cape Kiwanda Dr.
Pacific City, OR 97135
(503) 483-3000
Inn at Spanish Head
4009 SW Hwy 101
Lincoln City, OR 97367
(800) 452-8127
Ocean Point Inn & Spa
79819 Ocean Point Rd.
Arch Cape, OR 97102
(503) 436-1833
Shilo Inn - Newport
536 SW Elizabeth
Newport, OR 97365
(855) 213-0582
Starfish Vacation Rentals
31969 Shanks Ln.
Arch Cape , OR 97102
(503) 297-4090
Stephanie Inn
2740 S Pacific
Cannon Beach, OR 97110
(855) 977-2444
Surfsand Resort
148 W Gower
Cannon Beach, OR 97110
(855) 632-6744
Surftides Hotel & Conference Center
2945 NW Jetty Ave.
Lincoln City, OR 97367
(541) 994-2191
The Inn at Arch Rock
70 NW Sunset St.
Depoe Bay, OR 97341
(541) 765-2560
The Mill Casino
3201 Tremont Ave.
North Bend, OR 97459
(800) 953-4800
The Ocean Lodge Cannon Beach
2864 South Pacific St.
Cannon Beach, OR 97110
(503) 436-2241
Three Rivers Casino Resort
1297 Ocean Blvd NW
Coos Bay, OR 97420
(877) 374-8377
Tolovana Inn
3400 S Hemlock St.
Cannon Beach, OR 97145
(800) 333-8890
WildSpring Guest Habitat
92978 Cemetery Loop
Port Orford, OR 97465
(866) 333-9453