Live Music & Bands for your Oregon Coast Wedding
If you want live music at your wedding, then you're in luck! The Oregon Coast has some of the most skilled musicians in the business. You're sure to find a live band with a style that's uniquely you.
Read More
Harmony by the Shore: Elevating Your Oregon Coast Wedding with Live Music
As the Oregon Coast unfolds its scenic wonders, couples seeking to infuse their wedding with a touch of musical enchantment have a myriad of options. From Astoria to Brookings, the coastal towns resonate with the sound of live music, offering a diverse spectrum of genres and performances that can elevate your celebration to an unforgettable crescendo.
Benefits of Hiring a Live Band
1. Unparalleled Atmosphere: A live band creates an immersive atmosphere that recording music simply can't replicate. The Oregon Coast's breathtaking locales, from Cannon Beach to Newport, come alive with the dynamic energy of live performances.
2. Adaptability: Live bands excel in adapting to the ebb and flow of your wedding. Whether you're exchanging vows in the serene beauty of Yachats or celebrating in the lively atmosphere of Seaside, a live band can adjust their tempo to match the mood.
3. Interactive Experience: Live music engages and captivates. It's not just about sound; it's about creating an experience. In towns like Lincoln City or Florence, a live band adds an interactive element, connecting with your guests and ensuring everyone becomes part of the musical journey.
Versatility in Genres
Classical Elegance: Picture a string quartet serenading your ceremony in Pacific City or Depoe Bay with timeless classical melodies. The elegance of a live string ensemble adds a sophisticated touch to your coastal nuptials.
Coastal Folk Vibes: Embrace the spirit of the Oregon Coast with a folk band. From Manzanita to Gold Beach, a live folk performance can echo the region's laid-back charm, creating a harmonious soundtrack for your celebration.
Jazz and Blues Rhythms: For those seeking sultry vibes, consider a jazz or blues ensemble. These genres bring a sense of sophistication to venues in Astoria or Tillamook, transforming your wedding into a swanky, stylish affair.
Rocking Coastal Party: In lively towns like Cannon Beach or Brookings, a live rock band can turn your reception into an energetic celebration. Let the crashing waves be the backdrop to an evening of lively tunes and dancing.
Acoustic Serenity: Whether you're celebrating on the dunes of Gold Beach or the cliffs of Cape Kiwanda, an acoustic performance offers a serene, intimate experience. Imagine acoustic guitars setting the stage for your vows against the tranquil coastal backdrop.
Harp Magic: Elevate your ceremony with the ethereal sounds of a live harpist. The gentle notes of the harp add a touch of magic to your vows, creating an enchanting ambiance for your wedding in Newport or Lincoln City.
Choosing the Right Musical Ensemble
1. Reflecting Your Style: Select a live band or musical ensemble that reflects your personal style. The Oregon Coast's diverse music scene allows you to curate a musical journey that resonates with your tastes.
2. Understanding the Venue: Consider the acoustics and ambiance of your chosen venue. Whether it's a beachfront ceremony in Seaside or an intimate gathering in Manzanita, choose a musical style that complements the surroundings.
3. Customization: Opt for live music that offer customization. Personalize your playlist, incorporating your favorite songs into key moments, ensuring your wedding in Cannon Beach or Newport is a symphony of love and cherished melodies.
In conclusion, the Oregon Coast, with its diverse towns and stunning landscapes, provides a captivating backdrop for your wedding's musical tapestry. From the elegant notes of a string quartet to the lively rhythms of a coastal folk band, live music elevates your celebration, turning moments into memories against the harmonious melody of the Pacific.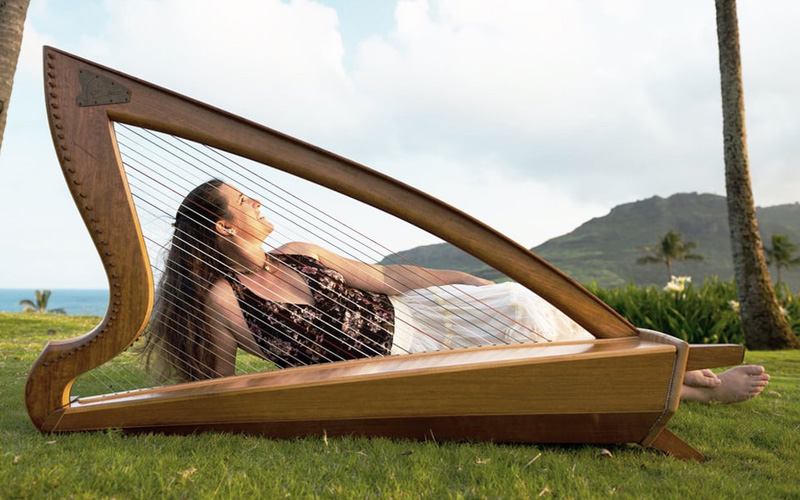 Anela Lauren, Celtic Harp
Coos Bay, OR
(808) 639-4356
Make your day even more special with live harp music. It will soothe weary travelers, uplift the hearts of even your least favorite family members, and create an unforgettable bridal entrance. I'd love to work with you to bring your dreams to life!
www.anelalauren.weebly.com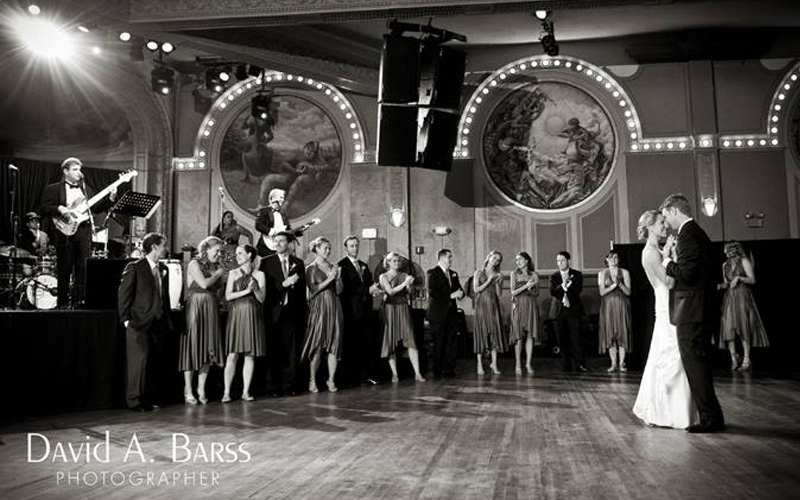 Pressure Point Band
6916 SE 17th
Portland, OR 97202
(503) 234-2492
Pressure Point is the premier variety band in the Portland area. The repertoire is unmatched in terms of versatility and polish. Pressure Point covers music spanning six decades, satisfying musical tastes from nearly all age groups. Pressure Point makes music the old fashioned way, we play it! We use no sequencers or "karaoke" tracks as do some other popular bands. With Pressure Point, you get the experience of talented, veteran performers who combine professionalism, enthusiasm, and a high level of musicality to create an atmosphere of fun and excitement that will make your function an event to remember. The lineup for Pressure Point is filled with some of Portland's finest musicians and singers.
www.pressurepointband.com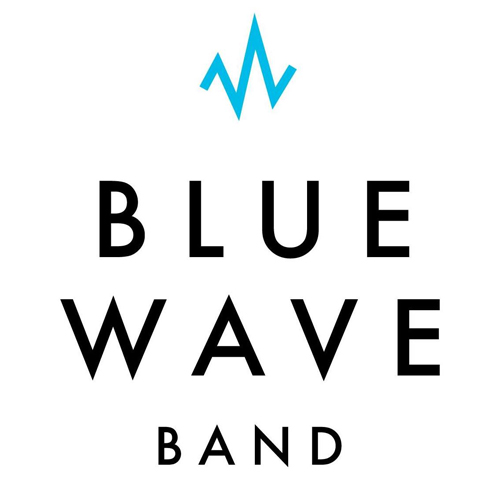 Blue Wave Band
(206) 713-0596
The Blue Wave Band are live music experts, wedding enthusiasts, and party starters, infusing every event with unforgettable moments and full dance floors. Choose from 3 to 14 musicians and make your wedding the greatest party of your life! With a customizable band size and pricing from $1,900 – $8,000, you can tailor the dream band to suit your style and budget–every quote is customized to your needs, so don't hesitate to get in touch. Blue Wave musicians have performed with artists including Aretha Franklin, Stevie Wonder, Prince, Sting, Fruit Bats, Phillip Phillips, Santana, and Earth Wind & Fire. For upcoming showcase dates where you can see the Blue Wave Band perform LIVE, visit their website. No matter what kind of musical experience you're hoping to create, the Blue Wave Band is here to make it possible.
www.bluewaveband.com
Custom Love Songs
Bonnie Bailiff
Bandon, Oregon
Welcome to YOUR STORY IN SONG where your personal love song is written for you in a way that the special spirit and depth of your love is felt in the song.
www.yourstoryinsong.com
Anela Lauren - Professional Harpist
Coos Bay, OR
(808) 639-4356
Carol Anne Smith - Professional Harpist
PO Box 3637
Coos Bay, OR 97420
(541) 888-5429
DW Duo Harpist / DJ
Dawn Grishow
(503) 642-9509
Mary's Melodies - Professional Cellist
Salem, OR
(503) 391-9354