Wedding Coordinators & Planners on the Oregon Coast
If you're getting married, you certainly have a lot to do! At first, you're probably so excited to be engaged you might not be thinking about the ceremony. But sooner or later, you've got to start planning. If you're feeling overwhelmed, hire a wedding planner! Oregon Coast wedding coordinators are the best around! If you hire one of our talented coordinators, you will have all the help you need to plan your perfect wedding.
Read More
Seamless Celebrations: The Importance of Professional Wedding Planners on the Oregon Coast
Planning a wedding on the Oregon Coast, with its stunning landscapes and unpredictable weather, can be both thrilling and challenging. Hiring a professional wedding coordinator or planner becomes not just a luxury but a necessity to ensure that your special day unfolds seamlessly. From Astoria to Brookings, the towns along the Oregon Coast hold the promise of magical weddings, and a skilled planner can turn that promise into reality.
The Role of Wedding Coordinators: Crafting Dream Celebrations
Professional wedding coordinators take on a multifaceted role, acting as the guiding force behind the scenes to ensure that every detail aligns with the couple's vision. In towns like Cannon Beach and Newport, where the coastal charm is as enchanting as it is unpredictable, a seasoned wedding planner is crucial to navigate the intricacies of venue selection, vendor coordination, and overall event management.
From scouting ideal venues in seaside towns like Florence to liaising with local vendors in Lincoln City, wedding coordinators take the stress out of the planning process. Their expertise ensures that your celebration, whether in Seaside or Gold Beach, is a reflection of your unique love story.
Weather-Proofing Your Day: A Coordinator's Expertise
On the Oregon Coast, weather is a wildcard that can add a touch of drama to your wedding day. Professional wedding coordinators in towns like Yachats and Depoe Bay understand the importance of preparing for all scenarios, especially the notorious coastal weather fluctuations. They strategize for rain in Astoria or unexpected winds in Pacific City, ensuring that your ceremony and reception are seamlessly executed, rain or shine.
From planning backup indoor venues in Manzanita to having contingency plans for tented affairs in Tillamook, skilled coordinators consider every detail. They work to provide you with the peace of mind that your wedding in Cannon Beach or Seaside won't be dampened by unexpected weather patterns.
Navigating Permits and Regulations: A Planner's Expertise
Each town along the Oregon Coast has its own set of rules and regulations, especially when it comes to beach weddings. Wedding planners are well-versed in obtaining the necessary permits and approvals for ceremonies on the sands of Cannon Beach or Gold Beach, ensuring that your event complies with local regulations in towns like Newport and Brookings.
In Florence, where the charm lies in its dunes, a wedding coordinator understands the delicate balance of preserving the environment while creating a magical atmosphere for your celebration. They navigate the intricate details of permits and permissions, allowing you to focus on enjoying your special day.
Creating Timeless Memories with a Wedding Planner
From Brookings to Astoria, the Oregon Coast is a tapestry of natural beauty and unique charm. A professional wedding planner is the thread that weaves together the intricate details of your celebration, ensuring that your wedding in Newport, Seaside, or any coastal town is a seamless, stress-free experience. As you embark on this journey, entrust the details to a seasoned coordinator, allowing you to savor every moment of your unforgettable coastal wedding.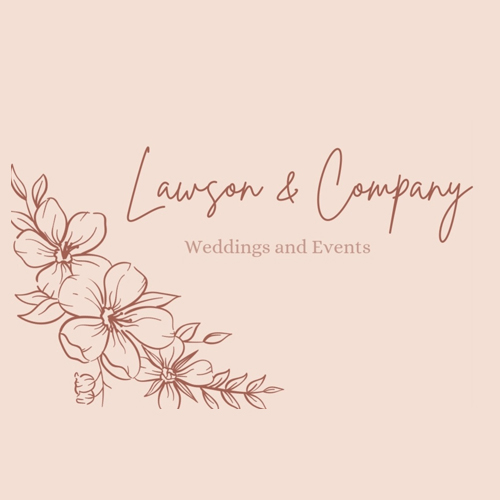 Lawson & Company
Brookings, OR
(541) 661-1157
As a Certified Wedding Planner, Coordinator and Stylist, I provide services that give any couple a chance to truly enjoy their engagement season without having to stress about the nitty gritty details of the planning process. As your Coordinator, my services are entirely focused on making sure your special day is seen through to your expectations from set up to clean up! I'd love to help create, style and coordinate a smooth and seamless wedding you've always dreamed of. Because in your dreams, every detail matters! I can't wait to hear from you!
www.lawsoncompanyevents.com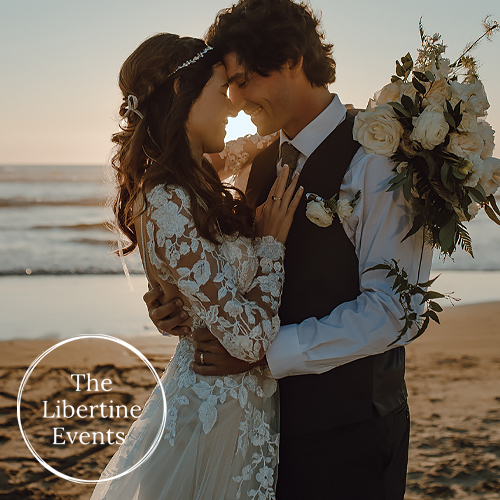 The Libertine Events
Oregon Coast
(503) 317-3229
The Libertine Events specializes in boutique-style weddings. We understand the need to let go of responsibilities and pressures so you can relax and enjoy your day. Aiming to offer top-notch event planning and management services, our packages include: creating a budget, selecting vendors, organizing design elements plus providing day-of event assistance. Our planners go the extra mile to surpass your expectations and help create a forever memory for you, your family, and friends.
www.thelibertineevents.com
Bend Weddings & Events
Serving All of Oregon
(541) 241-2022
Are you looking to create a memorable wedding? Our goal is to assist you in creating the wedding you have always wanted. We take on the stress so you can have the fun! No matter the style or size we are here to help. With our custom check list, attention to details and over ten years in the industry Bend Weddings and Events will exceed your expectations.
www.bendweddingsandevents.com
A Simply Beautiful Affair Event Planning
Newport, OR
(541) 336-2015
Event Crush
Becky Hart
Eugene, Oregon
(541) 632-3562
Events By Erie
Seaside, OR
(314) 591-1464
J. Rickey Events
Astoria, OR
(330) 715-4138
Oregon Coast Event Co.
PO Box 431
Garibaldi, OR 97118
(503) 606-6094