Oregon Coast Wedding Makeup Artists
It's your wedding day, and you want everything to be perfect. All eyes will be on you; everyone will be snapping photos and taking videos of you and your spouse. Of course, you want to look your absolute best. Even if you normally do your own makeup, chances are you'll want to go the extra mile for your wedding and hire a professional. Oregon Coast professional makeup artists have got you covered!
Read More
Oregon Coast bridal makeup consultants are the best around. From the boudoir photography session to the last touch-up before you walk down the aisle, your makeup will be flawless with our expert MUAs are on the job. Concerned about squeezing in a hair stylist and makeup artist on the same day? Many of our skilled artists offer bridal hair styling services. And if you don't want to have to rush across town and deal with traffic before your ceremony, our MUAs will travel to you. So hire an on-site MUA, and spend more time getting ready in the comfort of your venue space, and less time worried about how you'll get it all done in time.
We know how much thought you put into your dress and hair, and you certainly don't want to skimp on your makeup. Hiring a licensed beautician, esthetician, and nail technologist will ensure that you're stunning from head to toe. Whatever look you have in mind, our cosmetologists and hair stylists can accommodate any style. From organic skin-friendly products that showcase your natural beauty, to dramatic and glamorous fashion makeup, you'll find the perfect artist on the Oregon Coast.
So whether you want to keep your look simple or make it extravagant, we'll connect you with professional MUAs on the Oregon Coast. Take a look around, and meet our makeup experts today.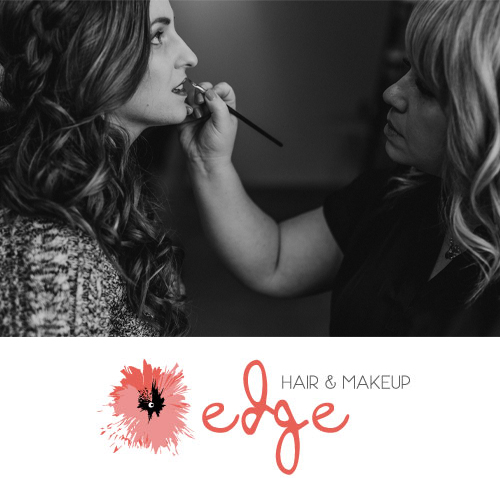 Edge Hair & Makeup
All of Oregon
(541) 410-4384
Winner of Oregon Bride's Best of 2017/2019 and finalist for the past 5 years running, Edge is a believer in the idea that all women deserve to feel breathtakingly beautiful on their wedding day. Edge has quickly become one of Central Oregon's most trusted names in wedding hair and makeup.
Esthetician: FT-1003416
Hair Design: HA-1003416
Freelance License: CI-10188479
www.edgehairmakeup.com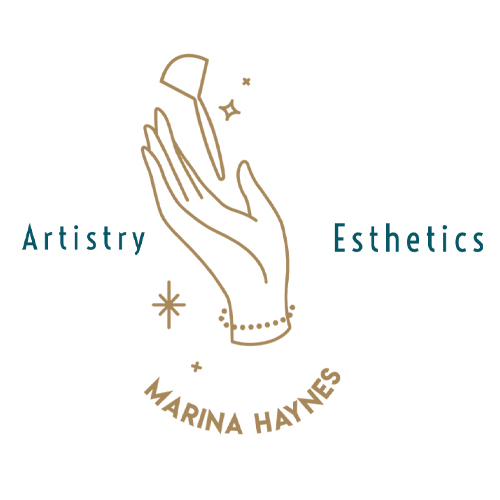 Marina Haynes Artistry
6052 SW Vinwood Terrace
Beaverton, OR 97078
(949) 742-1182
I am a licensed Esthetician, in-studio and on-site Make up Artist, and Bridal Hair Artist in Portland, Oregon with over 11 years of professional experience in the industry. I've worked as a successful make up artist for lines such as MAC cosmetics and Lancôme, and was honored to be the artist chosen to help create the look book for the Beglammed mobile beauty app that is highly recognized in many states. Katy Perry, Alyssa Milano, and Paulina Gretzky are just a few celebrities i've had the pleasure of working with. After completing esthetics school in Arizona I attended EI School of Professional Make up in Los Angeles where I became a certified Master Makeup Artist for bridal, beauty, editorial, spfx, T.V. and film. I take pride in being well rounded in the beauty industry, and a master at my craft. Rest assured—your beauty is in highly trained hands.
www.marinahaynes.com
Alyssa Underwood Makeup Artistry
3350 N Hwy 101
Seaside, OR 97138
(541) 520-8352
Cassandra McClure
Serving all of Oregon
(206) 883-4152
Felicia O'Neill Esthetics & Lash Extensions
Inside Elements Salon
935 SE Jetty Ave.
Lincoln City, OR 97367
(541) 921-7895
Liv&Laney Beauty Boutique
5066 SE Highway 101
Lincoln City, OR 97367
(541) 614-1122
Ocean Spa
231 N Hemlock St #202
Cannon Beach, OR 97110
(503) 436-0664
Salon Ethos
145 North Coast Highway, Suite F
Newport, OR 97365
(541) 574-4445
The Union Knot
171 N Larch St. #25
Cannon Beach, OR 97110
(503) 440-8272