Makeup Artists – Oregon Coast Wedding Makeup
It's your wedding day, and you want everything to be perfect. All eyes will be on you; everyone will be snapping photos and taking videos of you and your spouse. Of course, you want to look your absolute best. Even if you normally do your own makeup, chances are you'll want to go the extra mile for your wedding and hire a professional. Oregon Coast professional makeup artists have got you covered!
Read More
Radiant Elegance: Choosing the Perfect Makeup Artists for Your Oregon Coast Wedding
As you embark on the journey towards your dream wedding on the breathtaking Oregon Coast, the quest for the perfect makeup artist becomes an integral part of your bridal preparations. From Astoria to Brookings, the coastal towns are adorned with talented makeup artists who specialize in creating the perfect look for your wedding day.
Professional Touch Anywhere You Choose
One of the perks of having a makeup artist on the Oregon Coast is the flexibility to choose your ideal location. Many makeup artists offer mobile services, allowing you to get ready in the comfort of your chosen venue, whether it's a quaint bed and breakfast in Cannon Beach or a picturesque coastal cabin in Newport.
Trial Runs for Bridal Confidence
To ensure your vision aligns seamlessly with your chosen makeup artist's skills, consider opting for a trial run before the big day. This gives you the opportunity to collaborate, experiment with different looks, and guarantee that your makeup will complement the coastal setting of your wedding in places like Yachats or Pacific City.
Complete Bridal Beauty Packages
Beyond makeup, many artists along the Oregon Coast offer comprehensive beauty services. From expertly styled hair that captures the windswept charm of the coast to perfectly manicured nails that add a touch of sophistication, these makeup artists become your one-stop-shop for bridal elegance.
Why Choose a Makeup Artist for Your Wedding?
1. Expertise for Photography: Professional makeup artists understand how makeup translates on camera, ensuring you look flawless not only in person but also in your wedding photos. This is especially crucial on the Oregon Coast, where the picturesque landscapes provide a stunning backdrop.
2. Long-Lasting Results: Coastal weddings often involve outdoor elements, and skilled makeup artists know how to create a look that withstands the whims of coastal weather. Whether it's the misty air of Astoria or the sunshine of Gold Beach, your makeup will stay fresh and radiant.
3. Stress-Free Experience: On your wedding day, the last thing you want to worry about is perfecting your makeup. Hiring a professional artist allows you to relax and enjoy the moments leading up to your ceremony, trusting that you'll step into the spotlight with confidence.
4. Tailored to Your Style: Makeup artists can tailor your look to match your style, whether you're aiming for a natural beachy glow or a more glamorous aesthetic. Their expertise ensures your makeup enhances your features while aligning with your personal taste.
In conclusion, finding the right makeup artist along the Oregon Coast enhances not only your bridal beauty but also the overall experience of your wedding day. From the convenience of mobile services to the collaborative process of trial runs, these artists become your partners in capturing the radiant elegance that complements the coastal allure of your dream wedding.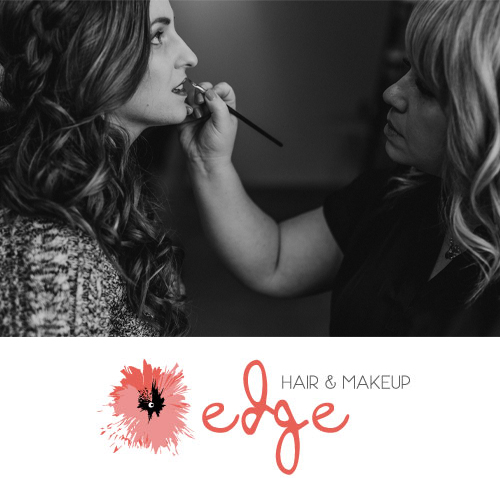 Edge Hair & Makeup
All of Oregon
(541) 410-4384
Winner of Oregon Bride's Best of 2017/2019 and finalist for the past 5 years running, Edge is a believer in the idea that all women deserve to feel breathtakingly beautiful on their wedding day. Edge has quickly become one of Central Oregon's most trusted names in wedding hair and makeup.
Esthetician: FT-1003416
Hair Design: HA-1003416
Freelance License: CI-10188479
www.edgehairmakeup.com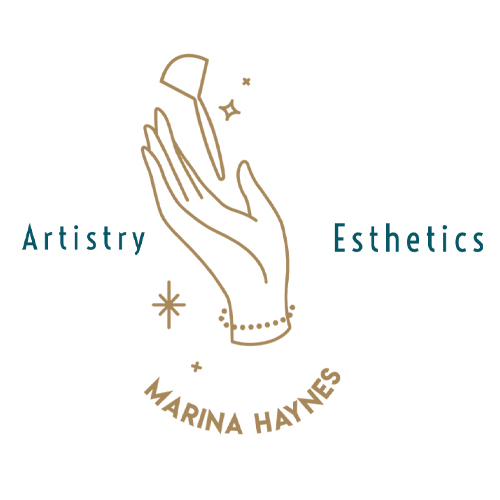 Marina Haynes Artistry
6052 SW Vinwood Terrace
Beaverton, OR 97078
(949) 742-1182
I am a licensed Esthetician, in-studio and on-site Make up Artist, and Bridal Hair Artist in Portland, Oregon with over 11 years of professional experience in the industry. I've worked as a successful make up artist for lines such as MAC cosmetics and Lancôme, and was honored to be the artist chosen to help create the look book for the Beglammed mobile beauty app that is highly recognized in many states.
Katy Perry, Alyssa Milano, and Paulina Gretzky are just a few celebrities I've had the pleasure of working with. After completing esthetics school in Arizona I attended EI School of Professional Make up in Los Angeles where I became a certified Master Makeup Artist for bridal, beauty, editorial, spfx, T.V. and film. I take pride in being well rounded in the beauty industry, and a master at my craft. Rest assured—your beauty is in highly trained hands.
www.marinahaynes.com
Alyssa Underwood Makeup Artistry
3350 N Hwy 101
Seaside, OR 97138
(541) 520-8352
Cassandra McClure
Serving all of Oregon
(206) 883-4152
Felicia O'Neill Esthetics & Lash Extensions
Inside Elements Salon
935 SE Jetty Ave.
Lincoln City, OR 97367
(541) 921-7895
Liv&Laney Beauty Boutique
5066 SE Highway 101
Lincoln City, OR 97367
(541) 614-1122
Ocean Spa
231 N Hemlock St #202
Cannon Beach, OR 97110
(503) 436-0664
Salon Ethos
145 North Coast Highway, Suite F
Newport, OR 97365
(541) 574-4445
The Union Knot
171 N Larch St. #25
Cannon Beach, OR 97110
(503) 440-8272