Oregon Coast Wedding Photographers
The Oregon coast is home to some of the most talented wedding photographers in the Northwest. The natural backdrop truly makes it a photographer's dream! With such a diverse collection to choose from here, finding one who matches your personalities and style is easy. Whether you're looking for an engagement session, classic, timeless portraits, an edgy vintage-fashion look, or candid moments captured by a wedding photojournalist, we've got it.
Photography is such an important part of your wedding day. These are the images you'll be looking at ten years from now when you're flipping through your album and reliving that perfect day. Keeping an invitation, preserving your dress, or hanging on to a decoration are all great ways to remember your wedding, but there's just nothing like great pictures! We're sure the perfect photographer for you is right here on the Oregon coast.
Byron Roe Photography
(541) 350-2136
Byron and Wendy are a husband/wife team specializing in fashion forward on-location weddings worldwide for the creative, outgoing couple. A past bride said, "Precise, adventurous, contemporary-with panache, they'll make you feel famous." See love letters on their world-class blog and view the video promo online.
www.studio-br.com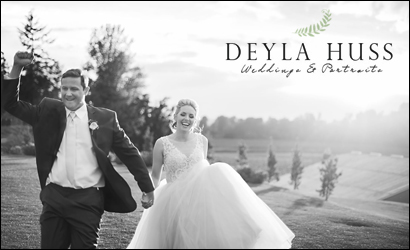 Deyla Huss Weddings & Portraiture
Portland , OR
(503) 860-0630
Intimate, romantic Wedding photography serving all over the west coast.
www.deylahussphotography.com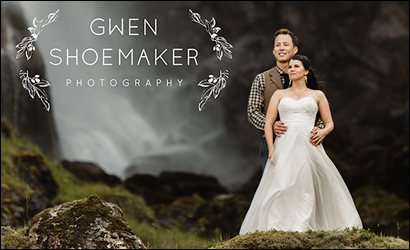 Gwen Shoemaker Photography
Oregon
(303) 596-6325
Artfully curated images for intimate and stylish weddings around the PNW and the world.
www.gwenshoemaker.com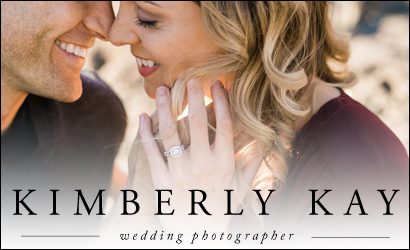 Kimberly Kay Photography
(541) 610-2590
Kimberly Kay Photography is an award winning premier wedding photography service based in Oregon and serving the entire West Coast and beyond.
www.kkayphoto.com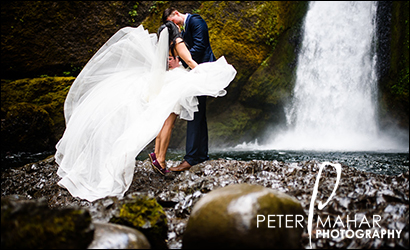 Peter Mahar Photography
Portland, OR
(360) 771-4693
We love weddings that are big & crazy. Small & intimate. Unplugged. At a waterfall. In the middle of nowhere. That have ice cream. Food trucks. Lots of alcohol. All-night dancing. Crazy weather. Weepy fathers-of-the-bride. Bonfires. Brides that aren't afraid of rain. Couples that can't keep their hands off each other.
www.petermahar.com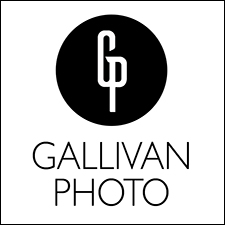 Gallivan Photo
(541) 633-3024
We shoot weddings for dreamers and explorers from all walks of life.
www.gallivanphoto.com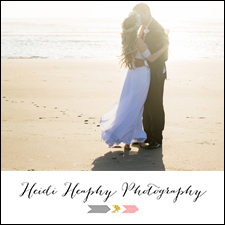 Heidi Heaphy Photography
Portland, OR
(406) 425-3271
Wedding photographer capturing adventurous couples and intimate weddings at the Oregon coast and the greater Portland area.
www.heidiheaphyphotography.com
Stark Photography
Portland , OR
(503) 334-4892
The Stark Photography approach is to connect with our couples and our portrait clients, learn as much as we can about you and gain your trust so that you feel at your most comfortable, allowing real moments to come through and be captured by us.
We fancy ourselves to be a pretty fun pair to work with. Having your photograph taken is an experience and one that we want to make as fun and relaxed as possible.
www.starkphotography.com
Alderbrook Imaging
Cannon Beach, OR
(503) 338-9182
Blue Water Photography
4846 SE Hwy 101
Lincoln City, OR 97367
(541) 994-3405
Cardas Photography
Bandon, OR
(541) 936-2755
Classic Images & Portraits
273 N 12th St.
Coos Bay, OR 97420
(541) 294-1396
Connor Ebbinghouse Design + Production
Portland, OR
(317) 727-9430
Don Frank Photography
PO Box 2641
Gearhart, OR 97138
(503) 738-5118
Eleventh Avenue South
PO Box 1314
Longview, WA 98632
(360) 810-3200
Emily Gigoux Photography
Newberg, OR
(541) 231-6591
Erin Elizabeth Photography
Beaverton, OR
(858) 349-0003
FS Photography
Portland, OR
(503) 922-1677
Imago Dei Photography
Tillamook, OR
(503) 801-6313
Jaime Kae Hazen Photography & Design
Nahalem, OR 97131
(503) 957-6429
Jim Stoffer Photography
PO Box 911
Astoria, OR 97103
(503) 325-6501
Kris Elliott Photography
Portland, OR
(503) 307-4617
Lifeslice Photography
2450 Corral Ct.
Springfield, OR 97477
(541) 914-7977
Logan Westom Photography
Seattle-based, serving Portland & Cannon Beach
(360) 448-1502
Mstar Films Videography and Photography
Langlois, OR
(541) 505-2880
Nadia Martin Photography
Portland, OR
(530) 340-2500
Nicole Wasko Photography
Portland, OR
(971) 313-9970
Photos By Orion
4825 River Road North
Keizer, OR 97303
(503) 71-8417
Sarah McAllister Photography
PO Box 663
Cannon Beach, OR 97110
(541) 490-5736
Shannon Mae Photography
3480 NE Hwy 101
Lincoln City, OR 97367
(541) 992-2199
Simply Design Studios
1662 N Coast Hwy
Newport, OR 97365
(541) 264-5920
Studio 623 Photography
Tillamook, OR
(503) 810-2958
TLC Wedding Photography
Newport, OR
(541) 270-6021
TMT-Photography
Silverton , OR
(530) 710- 5713
VocalEyes Photography
Coos Bay, OR
(541) 267-0920
Willow Creek Studios
Vancouver, WA
(360) 991-4863