Oregon Coast Jewelry Stores
Bling! The Oregon coast is all about it. Finding the perfect wedding ring to bestow is a hard decision – one that will last forever. So let our jewelers give you a hand to customize wedding rings and engagement rings that will stand the test of time, both in quality and style.
The day you ask your partner to be with you for life is elating, and the surprise of the engagement ring may be the most exciting experience leading up to the wedding! Every couple has different tastes when it comes to wedding rings. Something old, or something new? From traditional and classic rings, to vintage and antique bands, to edgy and modern ring styles, you'll find the perfect Oregon coast jewelry store to create the handcrafted bridal jewelry of your dreams.
Will the engagement ring showcase an exquisite jewel such as a ruby, emerald or sapphire, or an impeccable diamond solitaire? Diamond rings are classic and timeless. When choosing a diamond, think about the four Cs – clarity, color, cut and carat. These four attributes of a diamond determine the quality and beauty of the stone. Which precious metal do you choose – platinum, gold, silver or a combination? Oregon's wedding and engagement ring stores have jewelry collections for every taste, from the stone-setting to the polish.
Now onto bridal jewelry! Accentuate your beautiful bridal gown with stunning bridal earrings and an elegant wedding necklace to complete your wedding attire. Adorn your wedding party beauties with custom bridesmaid jewelry and mother-of-the-bride jewelry, from bracelets and earrings to elegant broaches. Surprise the groomsmen and father-of-the-bride with designer cufflinks or watches for wedding keepsakes. Looking for a bridal gift? A custom-designed piece is the perfect present for your fiancée.
Whatever your style, our jewelry stores along the beach will provide you with everything you need to make your wedding day sparkle!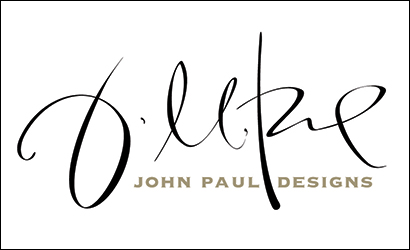 John Paul Designs
1006 NW Bond St.
Bend, OR 97701
(541) 318-5645
John Paul Designs has been located in downtown Bend for over 13 years creating unique, one of a kind wedding and engagement rings in a variety of precious metals and gems. Each piece is hand crafted one at a time at our downtown atelier. We often utilize our clients heirloom diamonds and gemstones to create something entirely new. John Paul's signature style is organic, weathered, edgy and industrial.
www.johnpauldesigns.com
Elemental Anarchy Jewelry
3203 SW US Hwy 101
Lincoln City, OR 97367
(541) 351-8423
Fred Meyer Jewelers
150 NE 20th
Newport, OR 97365
(541) 265-8460
Holly McHone Jewelers
1150 Commercial St.
Astoria , OR 97103
(503) 325-8029
Rock Your World Gems
3203 SW US Hwy 101
Lincoln City, OR 97367
(541) 351-8423
Zales
1500 SE East Devils Lake Rd, Ste 402
Lincoln City, OR 97367
(541) 994-8375