Oregon Coast Wedding DJs & Wedding Music
If you're searching for a wedding DJ on the Oregon Coast, then you've come to the right place. Disc jockeys and entertainment companies on the coast will surely meet all of your needs. Music is one of the most important parts of the wedding ceremony, and a skilled DJ will play the perfect song for every moment of your special day.
How do you choose the perfect wedding music? First, you must consider your timeline. Do you want classical background music while the guests are seated? Have you chosen the perfect song for walking down the aisle? What about smooth jazz during cocktails? Of course, you'll want some fun party music to get your guests dancing at the reception. DJs create specialized playlists using the music you've specifically chosen. In the event that you can't decide what to music to choose, we help you pick the perfect songs. From classical and jazz to rock, pop, and Hip-Hop/R&B, our DJs have all of your favorite songs.
For the ceremony, our experienced MCs provide outstanding audio/visual services. We've got microphones and sound systems, dance floors and party lighting. All the equipment you need to put on a truly memorable event. Your guests will hear every word during the vow exchange, while perfect lighting illuminates you.
Onto the party! When it's time to get on the dance floor, our DJs will set the stage for the first dance of the night to the last. You and your guests can boogie down to your favorite songs all night long – indoors or outdoors. Don't forget to choose a special song for the bouquet toss, garter toss, toasts and cake cutting. When you choose an experienced Oregon Coast DJ, you can truly let loose and enjoy the music on your big day.
dmoefunk
420 Elk Creek Rd.
Cannon Beach, OR 97110
(503) 888-6544
Weddings are my favorite events to DJ. I love the challenge of getting everyone to come out onto the dance floor and have a good time. What makes my service unique is that I don't charge by the hour. I have a flat rate that keeps the party rockin' as late as need be. I can provide music, microphone, and sound for the ceremony as well as the reception. I'll work hard to make your wedding day run smoothly and sound great!
www.dmoefunk.tumblr.com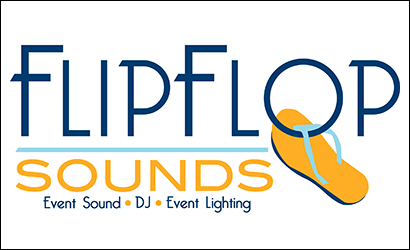 Flip Flop Sounds
Serving All of Oregon
(541) 633-9775
We strive to make every wedding stress free, and the way you imagined it would be. We take a relaxed, detailed approach to your wedding. Executing your timeline, keeping your wedding from having any of those "awkward lulls" and making sure you and your guests have a great night. We use modern approaches to ensure you are kept as the focus of the evening, not us. Our custom lighting options, bubble machines, included dance floor lighting, and other options enhance your already amazing wedding.
www.flipflopsounds.com
FUN SQUAD DJS
Portland, OR
(833) 386-7782
Fun Squad DJs is a full-service FUN DJ entertainment company creating memories across the Pacific Northwest.
www.funsquaddjs.com
Star Productions DJs
PO Box 3111
Vancouver, WA 98660
(888) 349-4235
Dave is the owner and founder of Star Productions DJs, and has been in business as a DJ/MC/VJ/KJ a Pro Sound guy, Pro lighting guy and Pro video guy for over 30 years. His goal is customer satisfaction and earns his hundreds of 5 STAR reviews by doing what he promises his clients!
www.starproductionsdjs.com
Alan Peterson Entertainment Enterprises
Newberg, OR
(503) 320-8837
DW Duo Harpist / DJ
Dawn Grishow
(503) 642-9509
Mainstream Music
Newport, OR
(541) 961-4658
Rising Phoenix Productions LLC
Eugene, OR
(541) 953-6222