Oregon Coast Wedding Cakes, Bakeries & Desserts
So you're planning what to serve on your wedding day. Of course, you'll need a wedding cake, but where to start? The Oregon Coast has so many award-winning bakeries and pastry chefs, the options seem endless indeed. We truly have it all; from specialty cakes and cupcakes to authentic French pastries. With us, you can quickly find the perfect pastry chef on the coast.
The first step is deciding what you want to serve, specifically. Second, you must find a trusted bakery to create it. We certainly have traditional bakeries that provide elegant tiered wedding cakes. But what if you want a modern sculpted cake or finely decorated cupcakes? How about uniquely designed pastries, a truffle display, or a chocolate fountain? Our cake artists create personalized desserts for your rehearsal or reception, whatever your fancy.
The Oregon Coast has a surprisingly wide range of bakery options to choose from. You can find both traditional bakeries and upscale French pâtisseries. If you have dietary restrictions, there are alternative bakeries too! So if you're gluten-free, vegan, or paleo, you're undeniably in the right place! We also have local, organic, and non-GMO options. Additionally, we have sustainable bakeries with eco-friendly serving options. Regardless of your needs, there's a bakery here for you to be sure!
So whether you want a scratch-made favorite or unique customized ingredients, we've got it. From rustic pies and specialty pastries to prize-winning cakes and cupcakes, you can find it here. Our pastry chefs have the skill and attention to detail you're looking for in a professional. With our pastry chefs, your dessert is sure to be perfect from cake topper to bottom. Let us help you with one of your most important wedding choices. We're sure you'll find what you're looking for on the Oregon Coast!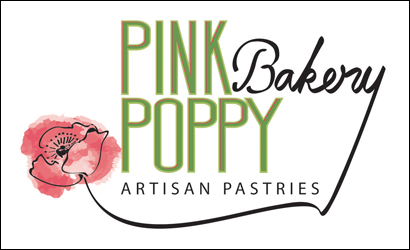 Pink Poppy Bakery
Long Beach, WA
(360) 244-2487
Pink Poppy Bakery is an artisan bakery started by Madeline Dickerson in Long Beach, Washington in January 2012. We specialize in all types of sweet pastries utilizing local, fresh ingredients… pies, cupcakes, cookies, celebration cakes, wedding cakes… you name it we can make it!
www.pinkpoppybakeryandfarm.us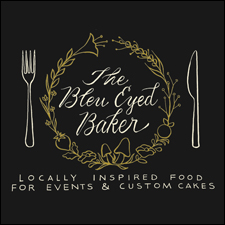 Bleu Eyed Baker
PO Box 491
Manzanita, OR 97130
(386) 846-5747
The Bleu Eyed Baker offers Locally Inspired Full Dinner Menus including stunning hors d'Oeuvres, Exquisite Entrees and Custom Wedding Cakes. Instead of bringing the food to you, we come to you to prepare the food right there at your event, this insures impeccable presentation and Freshness!
www.thebleueyedbaker.com
Blue Scorcher Bakery Cafe
1493 Duane St
Astoria, OR 97103
(503) 338-7473
Cakes by Laura, LLC
Salem, OR
(503) 602-0298
Cannon Beach Bakery
240 N. Hemlock
Cannon Beach, OR 97110
(503) 436-0399
Coastal Mist - Fine Chocolates & Desserts
210 2nd St SE
Bandon, OR 97411
(541) 347-3300
Creative Cakes by Chris
PO Box 807
Florence, OR 97439
(541) 999-5934
Just Desserts by Rosie
Bandon, OR
(541) 347-4848
La Maison
315 SW 9th St.
Newport , OR 97365
(541) 265-8812
Pampered Palette Catering
PO Box 172
Parkdale, OR 97041
(541) 399-0056
Simply Cakes by Jae
163 E Third Street
Cannon Beach, OR 97110
(503) 436-0436